I love watching YouTube videos.
In this short article, I'll share 5 of the best video channels about psychology.
Top 5 Psychology Channels on YouTube for beginners, enthusiasts, and professionals (2018)
If you like psychology, you MUST follow these psychology channels on youtube. I would personally vouch for them (not endorsed, oh how I wish, sigh). They are all engaging, fun, and informative. Each of these channels has creators who put in a crazy amount of effort into making quality content.
1. PBS BrainCraft
Short simple videos with a fun animation style. Vanessa hill really makes her content accessible. BrainCraft videos are usually very specific and crisp. I find BrainCraft to be on the fun side of psychological sciences. The topics she chooses can very well become topics of conversation in real life; without the pretence of intellectual debating. Go without saying (if seen her videos), the content is based on empirical research but the content isn't a numerical overload. She focuses on the concepts and the overarching ideas. Also, her accent is lovely.
2. SciShow Psych
There are times I miss important recent research and SciShow Psych is almost always there to fill in that gap. Their topics are very well curated. They have multiple speakers who directly speak to the camera with a straight-forward fluff-free narration. Well, there are these occasional cheesy remarks which are entertaining. Although, not as much as thoughty2 (who I like, btw). The way SciShow Psych explains is satisfying to both a casual audience and a hungry-for-information audience. They also have important sentences shown in writing. I do end up pausing to re-read to make a mental note. I'd call this channel neat and can certainly be viewed to bolster actual academic learning.
3. VScauce
Questions, Tangents, Raised eye-brows, fun facts, More tangent, Crazy facts, in-depth research. Michael Stevens is a master. He does his videos unlike anyone else. In my opinion, he has the most iconic style across all informational channels. He asks and answers the most interesting questions – What is the speed of dark, Is your red the same as my red, etc. The background information he gives is exciting and unexpected. And he knows how to impress his audience with information and drama. Vsauce really isn't about just psychology but he focuses on math, physics, history, neuroscience, etc. Everything. He covers all bases and that is why I have put him up in this list of psychology channels on YT because psychology vast and multiple perspectives help.
4. Bite Size Psych
The positively odd thing about Bite Size Psych is that the channel is just familiar. Even if you are new to it. If you have been watching explanation videos, this channel is the perfect blend of ease of communication and rigour. The creator of this channel walks you through concepts and relatable applications of psychology. He makes sure that solid sources are cited. So if you want to snowball around the topic and read, this psychology channel would be a great start.
5. Psych2go
A small US company started making psychology videos which I best term as 'applied psychology.' Their content is useful in day to day living. I would like to highlight the cognitive load (mental demands) of this channel. I think it is just perfect – visually speaking, it is light. The animation compounds the content and does not distract. The spoken content is raw meat. Don't judge the slight click-baity titles. Creators gotta do what they gotta do to build an audience. Psych2go has valuable content for many people interested in psychology. Go ahead, check them out!
Suggestions based on what you are looking for.
If you are looking for technically heavy topics – go for Vsauce.
If you are looking for quick edutainment – go for BrainCraft.
If you are looking for balance – go for SciShow Psych.
If you are looking for understanding processes – go for Bite Size Psych.
If you are looking for descriptions and pointers – go for Psych2go.
Do you like my list of the best psychology channels on youtube? Leave a comment if you have other channels in mind!
Prefer reading over watching youtube?
Here is my list of the top 5 psychology books for everyone.
Have fun!
We are sorry that this post was not useful for you!
Let us improve this post!
Tell us how we can improve this post?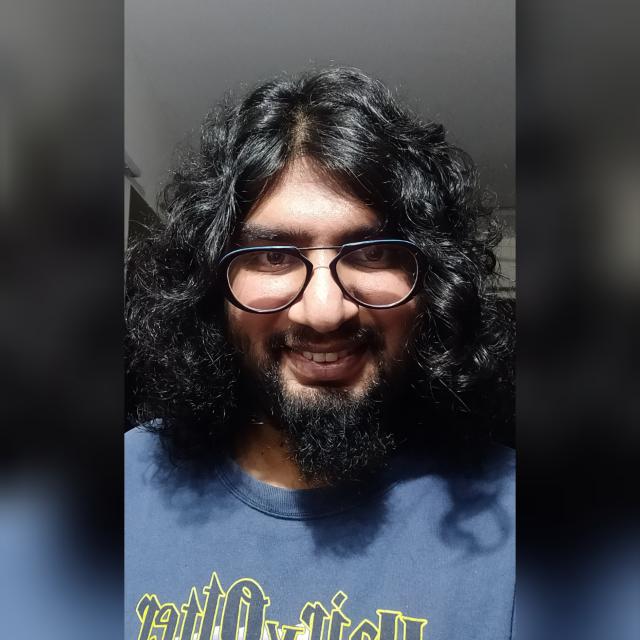 Hey! Thank you for reading; hope you enjoyed the article. I run Cognition Today to paint a holistic picture of psychology. My content here is referenced in Forbes, CNET, Entrepreneur, Lifehacker, a few books, academic courses, and research papers.
I'm an applied psychologist from Pune, India. Love sci-fi, horror media; Love rock, metal, synthwave, and pop music; can't whistle; can play the guitar.