People often want to learn how to expand their thinking abilities or change their thinking patterns. In fact, lots of people want to think better and improve critical thinking – new perspectives, active thinking, analyzing situations, etc.
How do we go about that? Well, the answer is simple: Pay attention. Notice things. Observe. Pay attention with all of your senses. Mentally acknowledge everything you. I call this step zero. Without the ability to pay attention, every tip is useless. Now let us look beyond that. I've outlined actionable tips to improve and refine your critical thinking skills by doing some enjoyable activities. The main reason I recommend enjoyable activities over algorithms, formulaic thinking, academic inquiry, and aptitude-test type activities is because enjoyment and curiosity increases your brain's capacity to process information & activates more memory systems.
With these tips and recommendations, you can change your thinking patterns for the better. These tips will help you diversify your thinking patterns. After implementing these suggestions, you'll have improved many aspects of regular, creative, and critical thinking.
But, let us first define the problem – What can you do to facilitate a richer thinking vocabulary and become flexible to implement new ways of thinking?
Let's go with 2 classes of thinking:
1. Tendencies to think in a certain way
2. Ways to process information for new types of thinking
Tendencies to think in a certain way
Understand the cognitive biases in others and yourself. CBs are errors and inaccuracies in thinking. They lead you to make errors in judgment or neglect useful information which restricts your thinking. They are almost intuitively & automatically present. It takes effort to overcome cognitive biases.
Understand the difference between a logical thought and an emotional thought. It is easy to make jumps in thinking and these jumps are often content-free content. A quick reflection of one's own thoughts does not reveal details. We often assess our own thoughts by the feeling that is produced at the end.
Ways to process information for new types of thinking:
Mental models – the way one represents information and conceptualize it. Like a flow chart or a map or a pathway of what happens, when it happens, etc. You should build flexible mental models and acquire many of them.
Cross-domain transference – learn to implement ideas from across different fields. If you are learning music, apply things you learn at the thought level to your regular conversational life. Such as, making alternate melodies and trying out alternate word phrasings to make a point. Another way to change your thinking is to apply one area to the other. Perhaps how to play the instrument to how to study.
Variance – the brain develops its own way of comprehending information. You may have created this information with thoughts, or you may have processed this information via your senses. Variation helps the brain become flexible & adaptable. The more variety of experiences & thoughts you have, the more diverse your thinking patterns will tend to be.
The more variety of experiences & thoughts you have, the more diverse your thinking patterns will tend to be.
Click To Tweet
Must read: How to build mental models and think critically, creatively, and expand your knowledge.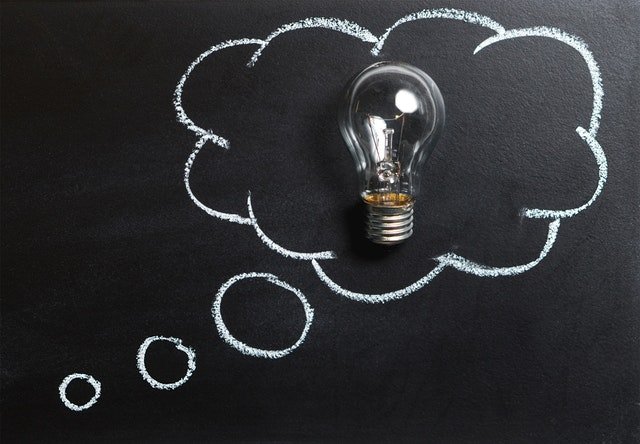 That was a short overview of how to diversify your thinking. That will lay the groundwork to improve critical thinking skills and change your rigid thinking patterns. It will also help in making your thoughts flexible and adaptive. That means, you'll think on your feet, get better at improvising, and problem-solving.
There is another off-shoot. Improving your thinking skills can directly affect your emotional well-being. We often tend to evaluate our own emotions in unfavourable ways. Clarity in thought allows us to see the world for what it is. Define and address the feelings which are useful- Whether it is to positively impact your thinking or prohibit some negative impact.
Recommended reading: A thinking skill to alleviate anxiety
I'll soon cover some actionable tips and tricks to improve your thinking and critical thinking skills. These may seem odd at first but they all end up addressing and improving the core cognitive aspects which underlie your thinking.
Just a reminder- cognitive processes include the following (but not limited to just these):
What information is processed
How you interact with it
How information is stored
Where your attention goes willingly
Where your attention goes unwillingly
How your emotions affect thought, and vice-versa
Skills that you acquire
Aspects of memory & learning that you train
Aspects of memory & learning that you have but don't train
How certain information is highlighted
What sort of detail are you aware of and not aware of
You get the picture right? It's pretty intuitive that these cognitive aspects affect your thinking ability.
Actionable tips to improve critical thinking skills & change/diversify your thinking patterns
1. Watch and Read fiction: Watch Sci-Fi, Fantasy, B-grade campy (over-the-top, exaggerated) stuff, outlandishly ridiculous ones. Many of them have so much crazy that you can be in awe of their creative vision. It's a Sharknado (you guessed it, a tornado of sharks). Notice details and openly accept things that seem out of the ordinary. Fiction reading helps too. You could read, listen, or watch a lot of things. Doing so will sensitize you to unorthodox and unconventional ideas.
Notice outlandish details and openly accept things that are out of the ordinary. They can diversify your thinking palette.
Click To Tweet
2. Study new languages: Learn languages which are culturally different. People conceptualize thought with words and the language can demonstrate a new way of thinking in a certain context. One example is how Russian has a different word for light & dark blue. The fact that two words exist in their language makes them more sensitive to the 2 shades of blue which are still blue for native English speakers. Language, thought, and culture is heavily interlaced and idiosyncratic.
3. Look for multiple answers: Force yourself to 'populate' ideas. Ask a question. Any question. If 1 answer is good enough, think of 5 ways to tackle the same problem and generate more answers.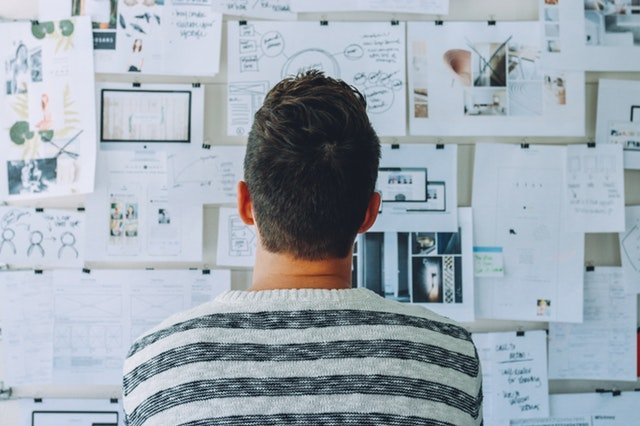 4. Think beyond the original function of a tool: Get creative by overcoming functional fixedness – the ridiculous notion that an object can only be used in one way (the way it was designed for that 1 function). You know that circular hole on the arm of a movie theater seat? It's a great place to keep your phone and keys. That way you won't risk dropping them accidentally.
You can use an object/process for many different things, don't let its original purpose hold you back. Overcome functional fixedness.
Click To Tweet
5. Entertain crazy ideas: Do not, I mean, do not dismiss an idea because it feels wrong. Keyword: feel. An idea is an idea. It's fiction, it's hypothetical. You can do what you like with it. Many great ideas get killed because one feels weird about them.
Note: I don't know how creative you are. Some ideas can feel scary. Having them does not make you a monster. You can think about bizarre things like 'how to break everyone's index finger in the shortest amount of time'. It's creativity.
6. Take a break between thoughts: Return to thinking about something at different times in a day. The pause between 2 instances of the same thought can influence how the thought manifests.
7. Rotate your ideas: Change your perspective. Physically and metaphorically. Different points of view reveal different information and that new information can improve your thinking.

8. Ask questions without feeling judged: Ask questions. All kinds. No matter how silly or obvious they sound. Asking questions is the key to learning new and interesting things, every question you ask makes you wiser and better informed.
9. Think from a specific person's point of view: Bring in other people in your thinking. I call it the friend's sight. How would Jane Doe do this? Humans conceptualize people too. Asking a question from someone else's point of view will be influenced by the thinking patterns characteristic of the other person. That often adds new insight.
10. Explore everything without preconceived notions: Learn and discover content in a variety of areas – language, music, make-up, food, sport, board-games, videography, etc. The more you explore the more things you get familiar with. That gives you better mental flexibility.
11. Learn how to code: If you already can, expand the skill set. Explore the whole spectrum – graphical representation, calculations, string manipulation, file conversion, automation of simple tasks, machine learning, web crawling, etc. Each of these would have different processes that can influence your thinking. But the influence is compounded with the conscious application of it. You can deliberately include new algorithms to your quiver of thought. You can implement an idea from code to a large scale project. You can totally change, expand, and equip yourself with new thinking patterns while learning how to code.
12. Get musical: Learn an instrument. But don't just play other people's songs. Do what you like with it. Make noise, make meaningful sounds, rip-off others (don't cash in on that). Explore with active personal agency.
13. Get a feel of numbers through statistics: Learn statistics properly, with the calculations and graphical representation. Seriously. It is one of the richest ways to acquire new ways of thinking. The normal distribution teaches you what can be expected. The Pareto principle can teach you how big an influence/contribution something has. Probability teaches you how likely something is. Learning statistics can change your thinking systematically so you can make more sense of information.
Learning statistics can change your thinking systematically so you can better understand what information is important and what isn't.
Click To Tweet
14. Master your body: Thought is also bound to your body. Gain some mastery over your body. This includes dance, sex, hygiene, flexibility, style, body language, etc. On a separate note, different movements are associated with different 'mental forms/shapes' and different neural circuits. Let's call these forms 'abstractions.' Noticing this essence/abstraction of movement can help you build metaphors which would further help you acquire and assimilate new information.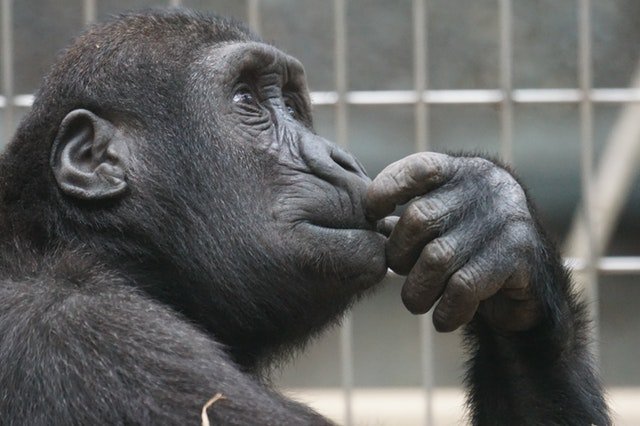 15. Observe animals and learn their behavior: Learn how animals do certain things. Look at bees, ants, birds, snakes, etc. Snakes won't just charge at you. They'll move through stages of agitation and intimidation. Apply a similar principle in your thinking – a hierarchical process to acquire or defend something. The more you look at animal behavior, the more variety you'll see in how to think & act.
16. Observe smart and stupid people do stupid and smart things: Reflect on how dumb people did something interesting. Reflect on how dumb people did something dumb. Reflect on how smart people did something stupid. Reflect on how smart people did something smart. These are all based on the theory of mind framework and cognitive empathy.

And finally, notice as much as you can in all the things you do. Don't say no to trying things out or going hands-on if you wish to learn & diversify your thinking patterns.
Don't say no to trying things out or going hands-on if you wish to learn & diversify your thinking patterns.
Click To Tweet
Have fun exploring and developing your thinking skills!
We are sorry that this post was not useful for you!
Let us improve this post!
Tell us how we can improve this post?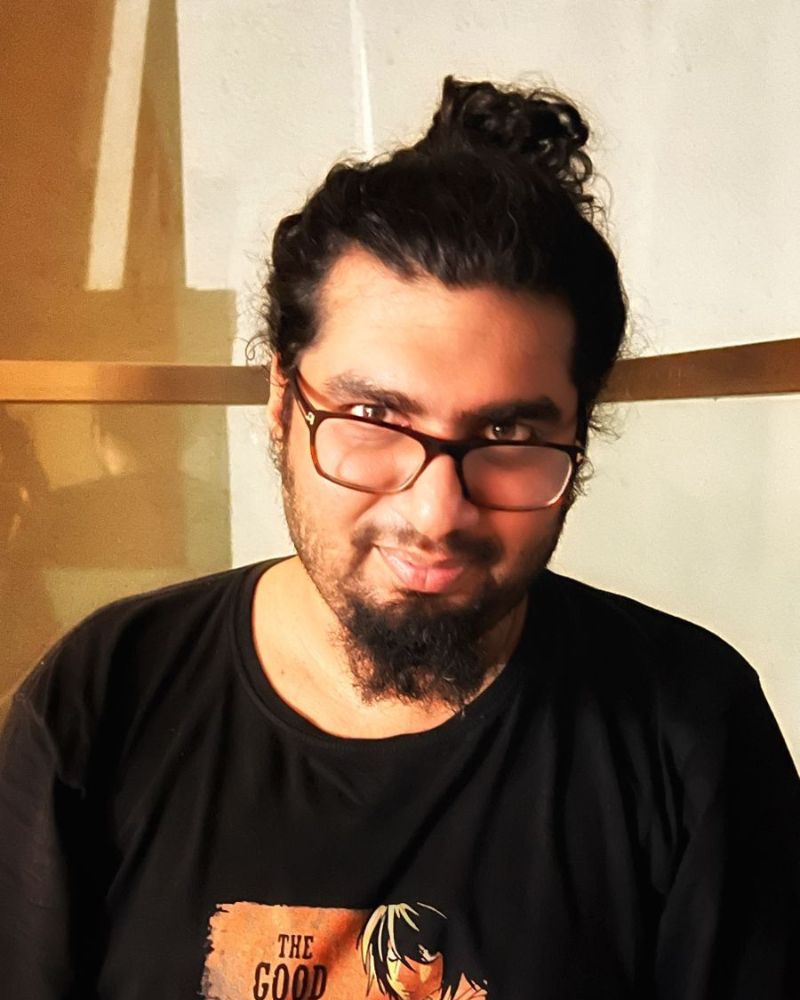 Hey! Thank you for reading; hope you enjoyed the article. I run Cognition Today to paint a holistic picture of psychology. My content here is referenced and featured in NY Times, Forbes, CNET, Entrepreneur, Lifehacker, 10-15 books, academic courses, and research papers.
I'm a full-time psychology blogger, part-time Edtech and cyberpsychology consultant, guitar trainer, and also overtime impostor. I've studied at NIMHANS Bangalore (positive psychology), Savitribai Phule Pune University (clinical psychology), and IIM Ahmedabad (marketing psychology).
I'm based in Pune, India. Love sci-fi, horror media; Love rock, metal, synthwave, and pop music; can't whistle; can play 2 guitars at a time.
Check out these quick visual stories