Everyone is made up of the same matter; most humans have the same anatomy – 2 hands, 2 legs, 1 head, etc. Layouts are roughly the same. But, the more you zoom in, the more differences you find.
We have differently sized palms, we have different eyebrows, lips, noses, etc.
So why are we unique if we have the same brain and body?
The answer lies in how much you are willing to zoom-in into the brain or someone's mental capacity to draw comparisons.
While it is true that most of us have roughly the same brain structure, there is a whole lotta difference at the finer level of neural connections and neural density.
We, individuals, have many differences. 80 billion neurons – each with 100s of 1000s of connections to other neurons. The way these neurons are connected changes how the brain functions. Due to minute changes in how our genes organize the cells in our bodies, the ever-changing environment, and differences in our experiences, these 80 billion neurons have small differences in how they connect to each other. These individual differences exist.
It is also very easy to say we are similar to chimps and yet we have the internet and they don't. It's about how detailed a picture you are looking at to see the differences. Humans and chimps have about a 95% similarity in genetic coding. Humans on average, from any race and place, are 99.9% similar. You can read more about genetic variation here.
But that ain't the main thing. Humans are plastic and developmental beings. That means we change over our lifespan. Many of our traits and capacities are ephemeral. We change how we think, how well we think, how our brain is organized, etc.
Neural connections change based on what we learn. There are massive differences between some regions for musicians and non-musicians, professional taxi drivers and direction-void people like me.
Neural changes have a 2-way channel with mental capacities. Just like mental capacities have a 2-way channel with neural changes. One affects the other in both directions.
Some cultures have different ways to conceptualize ideas and have different words for it. The Kuuk Thaayorre people from Pormpuraaw (west of Cape York) don't have words for left and right. They always speak in terms of north, south, east, and west. They even locate objects based on these directions. For example, they can point to a rock and say it is northwest of me. This cultural quirk has positively affected their direction orientation and spatial reasoning, making them better than us – we, the traditional 'left-right' people.
Another example of a debated phenomenon is the extensive vocabulary the Inuits have for snow. Turns out they have many different words and this may be due to the dominance of snow in their area which has conditioned their senses to perceive subtle differences. Here is a detailed account of it. Most of us from non-snowy regions call all things white, soft and falling from the sky snow.
These differences further affect ones readiness to assess something 'intelligently.' One isn't stupid if they can't differentiate between multiple types of snow. The context matters. Similarly, one isn't more intelligent because they can recognize everyone's voices perfectly. Such differences are abundant and there are transfer effects (such a sensitivity helping in a different domain) in noticing changes that could contribute to higher or lower IQ via some regimented practice.
These factors contribute to what we call intelligence. Now IQ is not intelligence. What people often misunderstand is that IQ is a number that correlates with many abilities that predict intelligence – verbal ability, attention span, memory, etc.
IQs are roughly stable but one cannot say that IQ is hardcoded in us. Early experiences that help build memory or train your attention span can affect IQ in the future. So human experiences and their biology, both contribute to IQ.
IQs follow the normal distribution where the human average is an IQ of 100 (by design). 99.9% people will be in the 60-140 range. The interesting thing is that a number of studies have found that practicing IQ test-like tasks and practicing other cognitive tasks (like memory training, logical rules) can improve your IQ over time. But, there is research that suggests the IQ score increase is not genuine.
Now, how someone uses their cognitive capacity to function in life is further affected by their motivation to do so – by their readiness to do well, their confidence in their own ability, etc. This may not guarantee neural changes over a short-term but it can affect the IQ score.
This is a crazy opportunity for individual differences to arise.
Do you see why it is so easy for people to have different IQs, different personalities, different skills, etc. even though we all roughly have the same brain structure?
A lot of it depends on your choices while you are alive. You are uniquely intelligent. That's probably the best way I can put it and that isn't political correctness.
P.S. I have something more for you if you liked this article. Have you wondered if you are weird or normal? You'll find your answer here.
We are sorry that this post was not useful for you!
Let us improve this post!
Tell us how we can improve this post?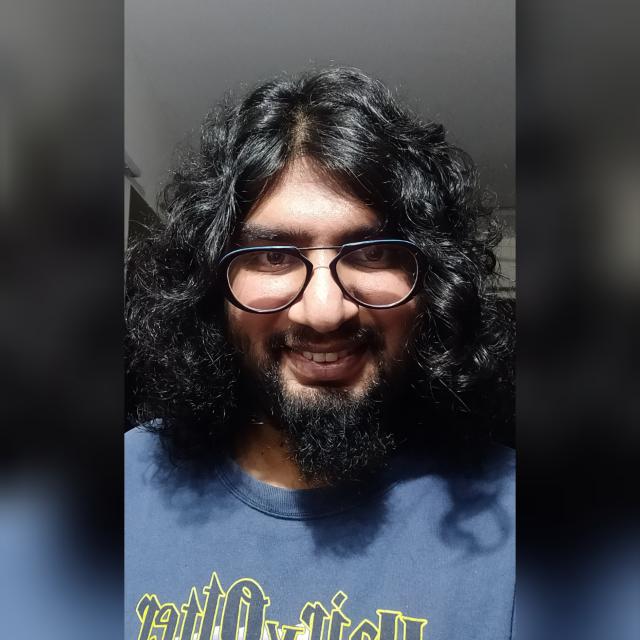 Hey! Thank you for reading; hope you enjoyed the article. I run Cognition Today to paint a holistic picture of psychology. My content here is referenced in Forbes, CNET, Entrepreneur, Lifehacker, a few books, academic courses, and research papers.
I'm an applied psychologist from Bangalore, India. Love sci-fi, horror media; Love rock, metal, synthwave, and pop music; can't whistle; can play the guitar.